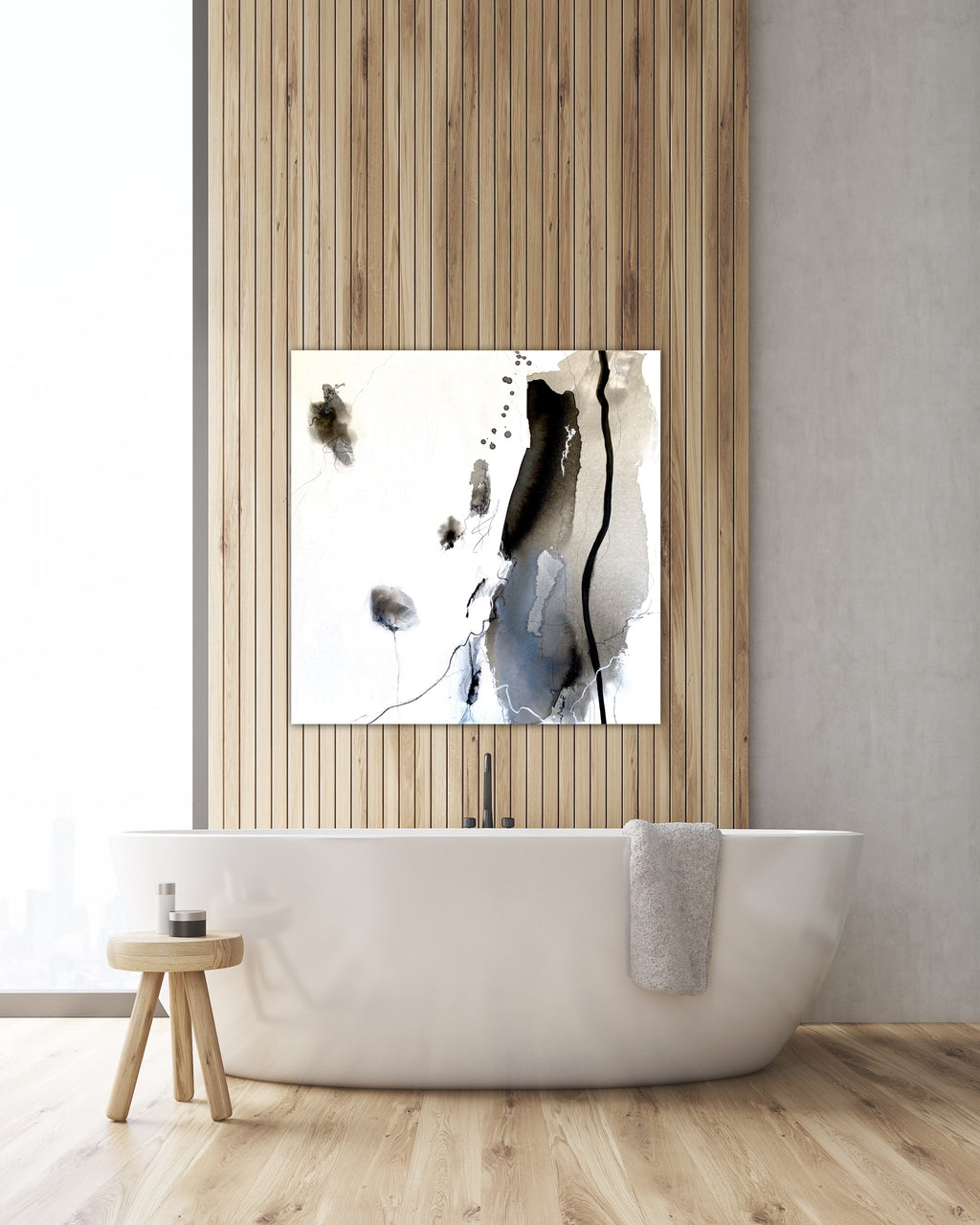 A large splash of Zen Minimalist Contemporary Abstract on gallery wrapped canvas.
If you love modern decor (like I do) this artwork and Legacy No. 2 is for you.
The photos showing both canvasses is for display purposes only.  
Only one canvas is included in this sale.
They are priced individually however if you purchase as a pair you will receive a healthy discount. Please contact me if you wish to purchase both.