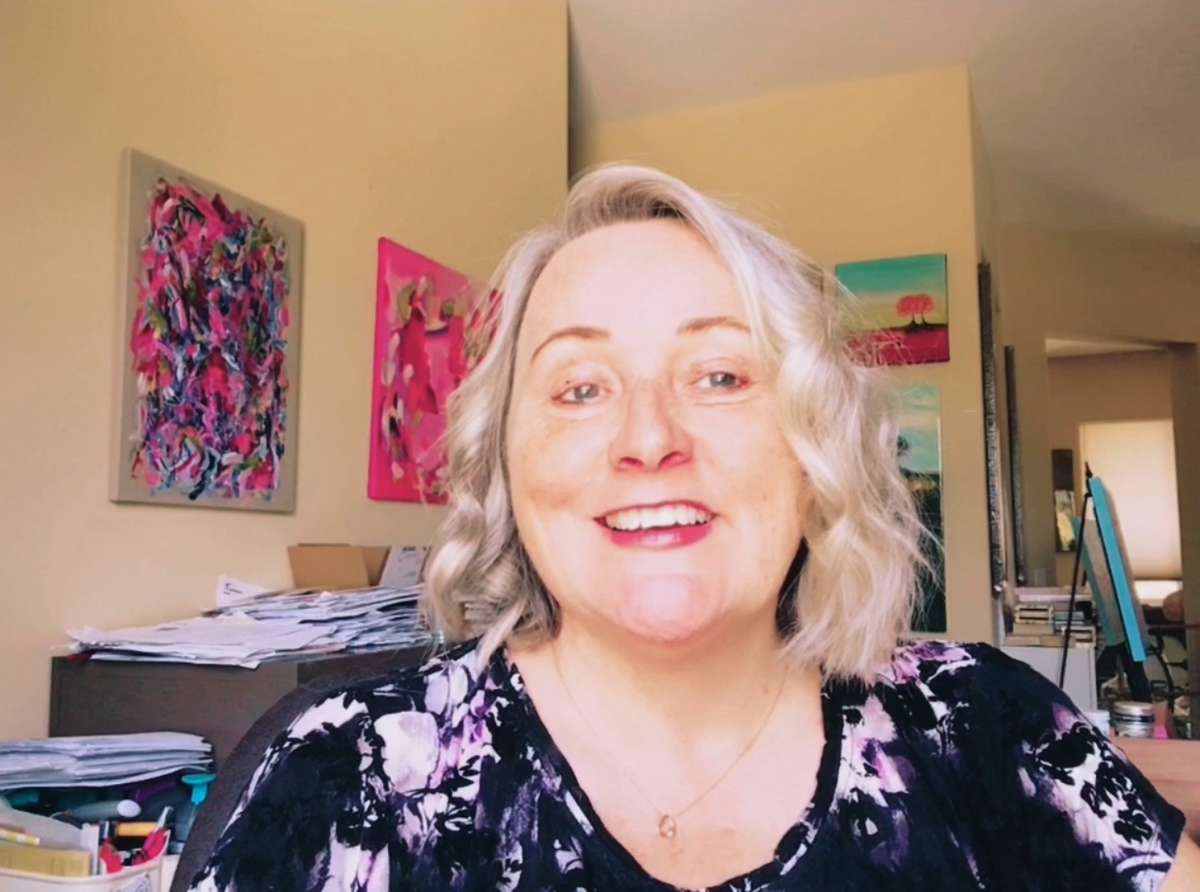 WELCOME!
I'M VANESSA - A PASSIONATE ABSTRACT ARTIST CREATING BOLD VIBRANT ART TO ADD SOME COLOR & JOY TO THE WORLD

I have always been fascinated with colors and shapes since I was a little girl and geography was my favorite subject in school because I got to color in the maps.
I was not encouraged to pursue art or dance as they were not considered serious career choices and although I studied art and art history at 'O' Level (English school system - yes I was sent to boarding school at 7) and excelled, it was put on the back burner for basically years!

I dabbled, painted now and then and decided to enroll in Art School as a mature student. Alas life got in the way, my husband needed my help in the office and I did not attend.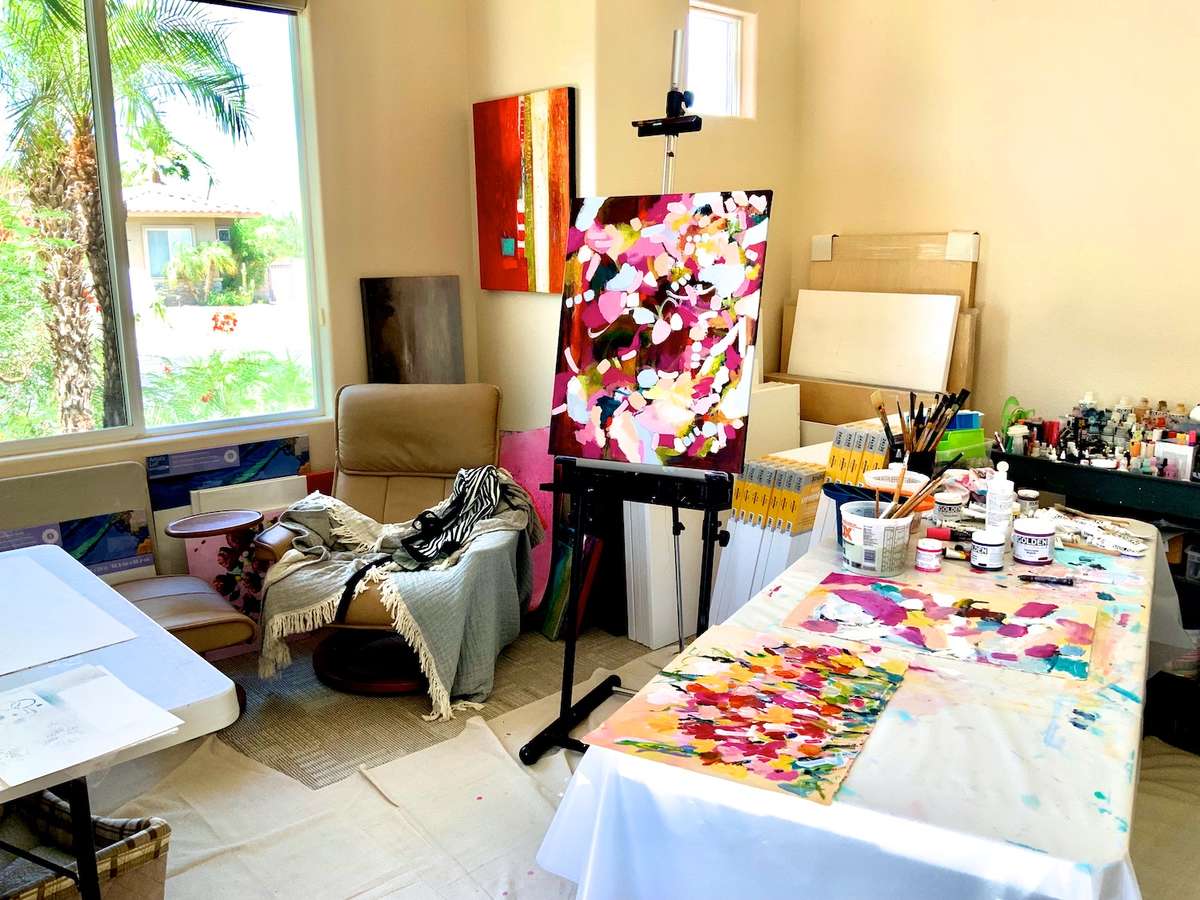 I married my gorgeous hubby, Kenny and then welcomed our baby daughter into the world. I embraced married life and motherhood and stayed busy helping my husband run his travel business.

In 1998 we sold our home and business in London, England and moved to Southern California, the desert sun made everything look more vivid. It was not until after my daughter went to University that I started to paint again. I attended a couple of week long art courses in 2010 and was smitten with creating contemporary abstract art and felt I had found myself again! Creating from my imagination with no rules (learn them and then forget them) was so freeing, expressive and exciting for me and continues to be.

I continue to practice my craft each and every day and feel happy and fortunate that I get to officially play with color and paint and to live my dream.

It is my honor and privilege that my creations grace many homes around the world and I truly wish to add a little joy and happiness to those viewing and collecting my work. I am so grateful to all my supporters, encouragers and loyal collectors. I am so thrilled to share a part of my heart and soul with you.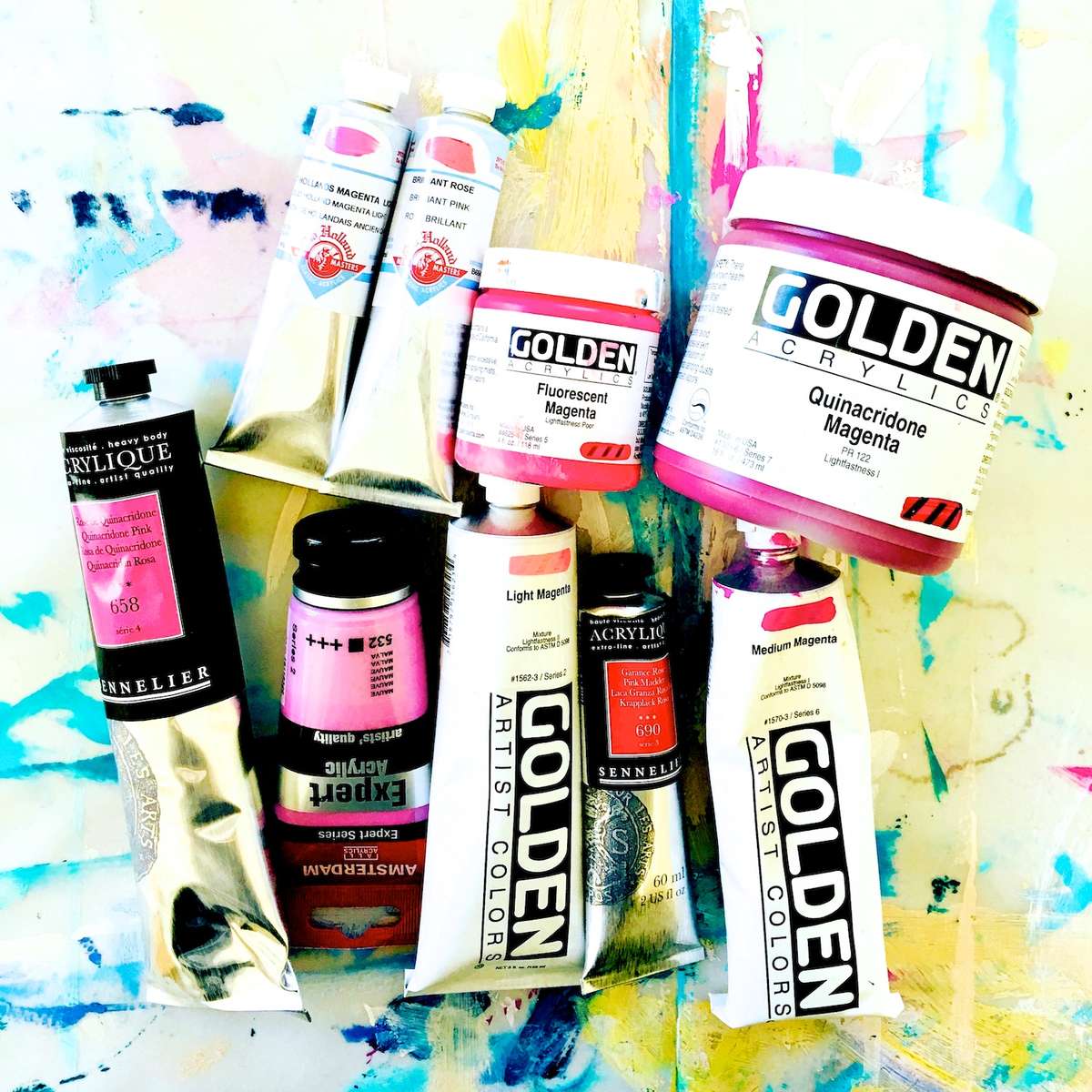 Some of my favorite paints
Golden acrylics are my favorite paints
Quinacridone Magenta Pink
is probably my favorite color
- can you tell?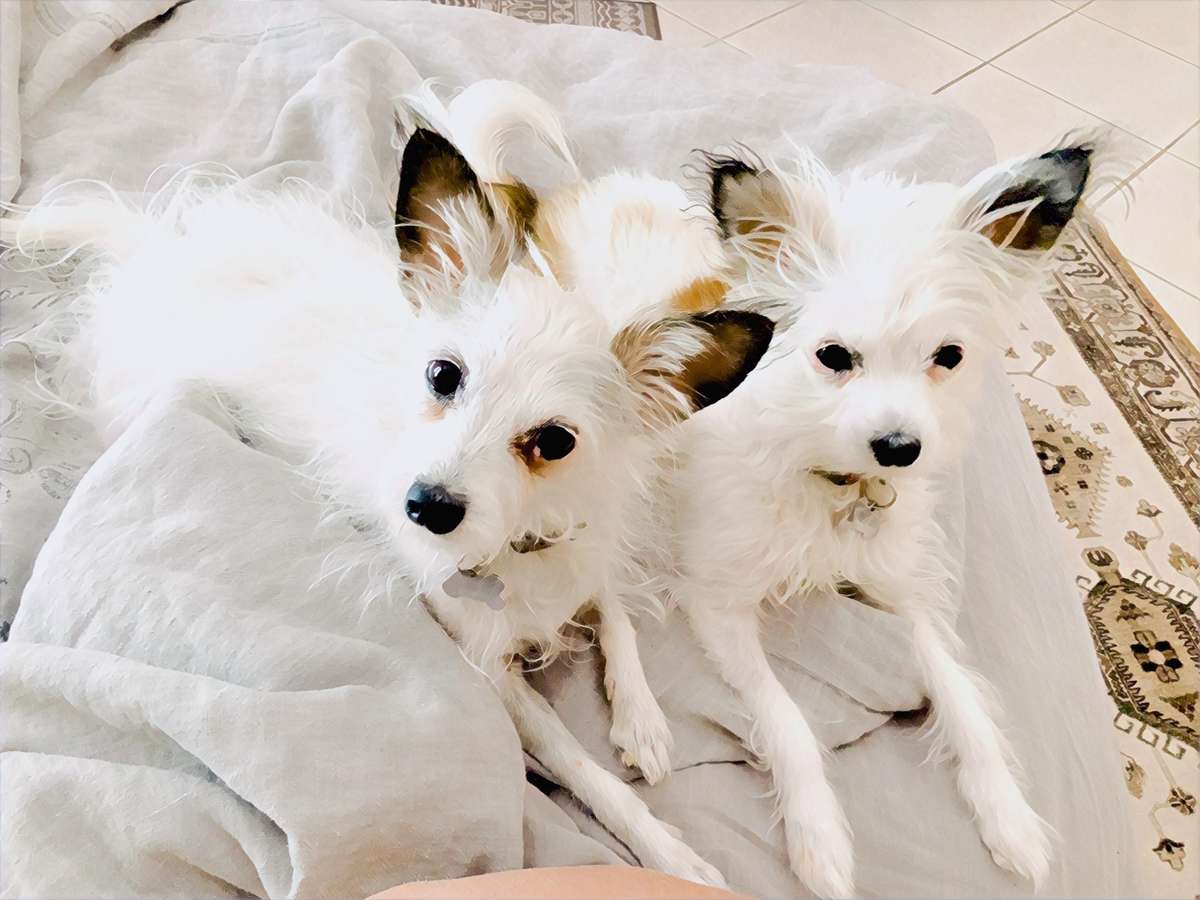 My Little Helpers
This is Lulu and Starlight

They each have their own bed in the studio
but usually snuggle together.



SHOP NOW
"Art and love are the same thing: It's the process of seeing yourself in things that are not you."
- Chuck Klosterman

"Art enables us to find ourselves and lose ourselves at the same time."
- Thomas Merton

"Art washes away from the soul the dust of everyday life."
- Pablo Picasso