"Metamorphos" 10 x 30" Original Paintings
***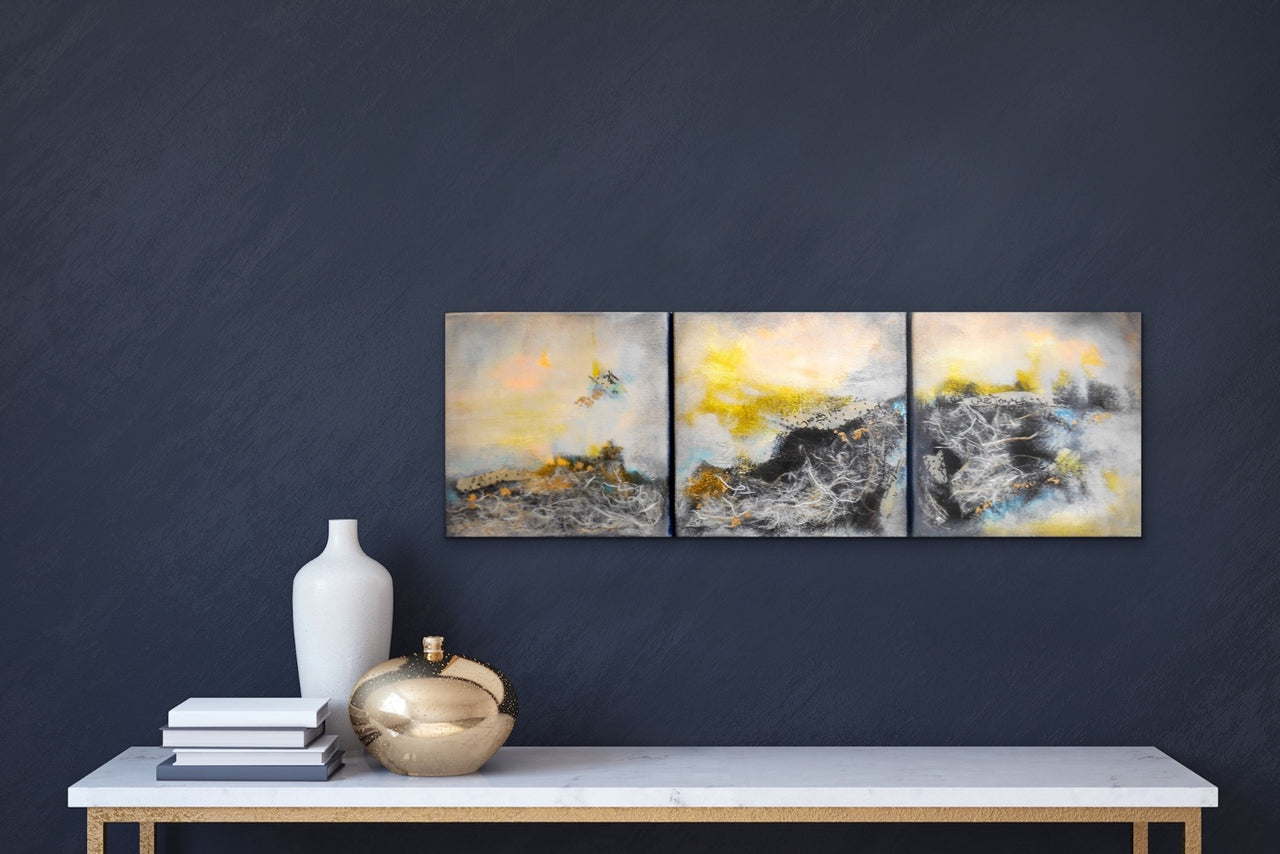 Three acrylic on canvas original paintings
Size - 10 x 30"  - 3 paintings each 10 x 10"
Finished with poured resin giving a rich glassy finish.
The gold leaf reflects beautifully under the resin 
Ships flat and ready to hang
*International orders - these will be wrapped and shipped in a box*
All works is packaged with the utmost care to insure your investment.
Thank you for your patronage!
- Vanessa ♥